Press Release
Stephen Levi Carter named 30 Best Leaders to Watch for 2021
April 6, 2021
Stephen Levi Carter, MBA, PMP has been selected as one of the '30 Best Leaders to Watch 2021' by The Silicon Review. This publication is a business ma...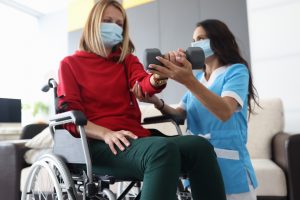 Blog Post
What is Post-Intensive Care Syndrome and What Does PT Have To Do With It?
October 5, 2021
When you think about a person going into intensive care, you probably picture someone who's very ill and likely fighting for their life. They ma...